Ready for an Intuitive
Reading With Trish?
Are you ready to get answers to your burning questions?
Do YOU just have a feeling and want confirmation?
Are you ready to connect with your angels, receive divine messages and be inspired?
Your Love Life Feels Like...
Your Career Feels Like...
Your angels want to chat. They want to encourage and help you! They are the ones who guided you here. 🥰 You've responded to their guidance so far! Let them share and guide you on your next powerful steps!
Angels are always communicating. I've been hearing, interacting and connecting with angels since I was a little girl. With over 26 years of professional readings, teachings, and sharing my gifts I can promise you an accurate and fully attuned reading that is filled only with positivity, safe and filled with God's love.
I have a number of loyal clients who enjoy having me read for them at regular intervals throughout their lives because they feel like they can trust me to "tune in" for them. 
Following a reading, my clients feel as though they have an increased sense of their own spiritual journey. This makes them feel open to receiving love and support from the spiritual world around them. Supported in making sense of life events that otherwise remained confusing.
I want you to have this same level of happy confidence too.
What Other People Say About My Readings
Sue Ellis-Saller
"I had a reading with Trish the other day and was amazed by her picking up exactly what I had been thinking about and the issues that I was facing - without any prompting or explanation from me. She took the time to go over what I had been trying to decide on and also gave me some advice from a higher perspective so that I had more confidence in my direction and path. Trish has a talent and gift. I would highly recommend a reading or session with her."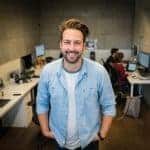 Michele McNabb
"Trish, you are amazing. About 6 weeks ago you did a reading for me and everything was so spot on, including someone that you said I would meet. I can't believe how everything turned out to be true. Love you so much."
Laura Pearman
"I love how Trish was able to tune in with me from the US to the UK! I've not had a lot of readings before so I was a little hesitant to do one online. I thought it was crucial I be in the same room. I was so wrong! Trish was able to pick up spot on messages for me that really meant so much. Oh, and she could tell I was halfway thru painting my nails which I was doing secretly before our call started! If you're struggling to decide on your next direction I can whole-heartedly recommend a reading. You will not regret it."
We Set the Date
I'll email available days and times once payment is received. You pick what works best for you and your schedule. Dates are filling up, so don't miss out! Angels are Ready!
I Tune In With Your Energy
When we meet together online I connect with your energy. You don't have to do a thing.
You Ask Questions
It's important that you understand exactly what angels are saying. You are encouraged and able to ask questions until the message is clear.
Fast & Accurate Guidance to Bring Joy to Your Life
Did You Know?
"Trust your hunches. They're usually based on facts filed away just below the conscious level."
Dr Joyce Brothers
"Trust your instincts. Intuition doesn't lie."
Oprah Winfrey
"Have the courage to follow your heart and intuition. They somehow already know what you truly want to become. Everything else is secondary."
Steve Jobs
Imperial Rome established that no law could be passed without consulting the Oracle at Delphi.
Famous others that were open to psychic practices, 
Francis Bacon, Isaac Newton, Thomas Edison, Henry Ford Carl Jung
Aristotle defined wisdom as "intuitive reason combined with scientific knowledge"
Julius Caesar's wife, Calpurnia shared her "woman's intuition" to NOT go to the senate the night he died.
Ulysses S. Grant's wife had a similar experience urging him not to go with Abe Lincoln to Ford's Theatre.
Between 1972 and 1995 The US government operated Star Gate hiring psychics for spying duties
(other countries have done the same)
In my 26 years giving readings, I've had these frequently asked questions. So, in case you were wondering...
If you have even more questions then please do get in touch with me.